System Options

Replacement Electronic Control Drawer (ECD)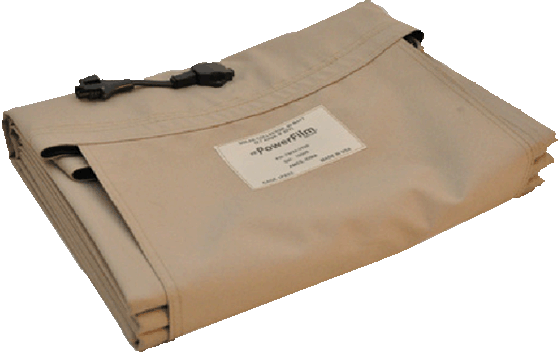 Folding Solar Panel 120 Watts
Chlorinator Option
Potable Water Bladder
Maintenance Parts Package (Approximately One Year of Service)
Consumables Package (Approximately One Year of Service)
ASPEN 1800BC
The ASPEN 1800BC
(Brief Case) is packaged in a Pelican carrying case. The water purification systems supplies up to 1,800 gallons per day (75 gallons per hour) of highly purified water from virtually any non-saline water source. Water can be drawn from ditches, ponds, rivers, lakes or standing water that may contain chemical or biological contamination.
Dimensions
The ASPEN 1800BC purifier is 24 1/2" X 20" X 14" and weighs 68 lbs. The 1800BC Support Case is slightly lighter and weighs 51 lbs.
Two Stage Filtration
The first stage of filtration removes the large particles along with dirt through a cleanable screen. The second stage removes the harmful micro-organisms such as cryptosporidium, amoeba, giardia, paramecium and any other small matter down to 1 micron in size. The Post Filter, a new edition, filters down to .2 micron and is primarily used on tannins or ultra small particles.
Water Treatment
The replaceable mixed Media Canister effectively treats 7,500 gallons of surface water containing contaminants such as lead, barium, selenium and arsenic prior to replacement. The Media Canister also removes high levels of manmade pollutants such as petrochemicals, insecticides and solvents. When used to eliminate possible microbial contamination in clear water, the canister may be used for up to 9,000 gallons. The 1800BC is factory preset for an optimum flow rate of 1.25 gallons per minute. This flow rate is automatically controlled, monitored and governed by a proprietary electronic flow sensor.
Disinfecting
The ruggedized ultraviolet (UV) exposure system is rated significantly higher than required by US regulatory agencies and exceeds the World Health Organization's standards for total disinfection. UV is much faster acting than chlorine and has been found to destroy 99.99% of all bacteria and viruses found in water, such as e-coli, cholera, typhoid, anthrax and polio.
Power Source
The 1800BC operates on 90V - 240V single phase AC 50/ 60 hertz, f r o m virtually any international power source, including a 12V - 28V DC civilian or military vehicle. Two military BB-590 rechargeable comm batteries are standard with each system, and are recharged using AC or DC power sources, or sunlight, using the optional solar package.
Pressure
The whisper-quiet, variable-speed, self priming pump draws water up to 10 feet vertically and provides water on demand at pressures between 22 and 45 pounds per square inch (PSI). This is highly desirable when filling containers or pumping through a manifold. The use of quick connects and knobs eliminates wiring or tools to change the pump.
Triple Mode Display
A digital display indicates water volume passing through the system, the total run time of the filter canister, and the UV.
Safety Features
Monitoring components are designed with a two stage protective shutdown circuit. The system will automatically shut down in the event of a failure in the disinfecting process. Additionally, the pump stops and the valve closes preventing any water from passing through the system.
Post Treatment
Stored water should be treated with chlorine bleach or hydrogen peroxide.
1800BC Design Criteria